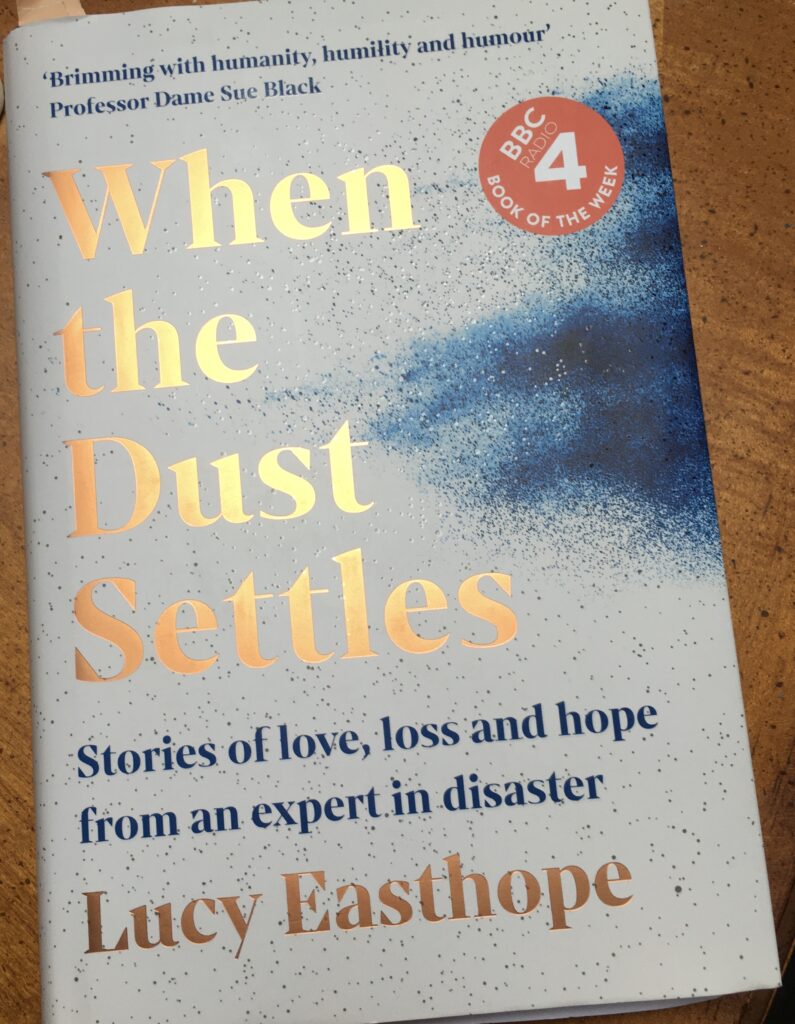 Alongside the Culture Bunker, I sometimes present Daily shows for the Bunker. I interviewed Lucy Easthope about her new memoir When the Dust Settles: Stories of Love, Loss and Hope from an Expert in Disaster. Lucy has been first at the scene of countless major crises over the last twenty years, from 9/11 to the Grenfell fire. She discusses planning for emergencies, and her belief most of the world's tragedies can be prevented. It was fascinating to hear her talk about her work and how it affects her personally too. I would heartily recommend the book.
"I'm not letting people off the hook, disasters are often a source of state or agency failure, and they can be prevented."
Link to the show is here.
---
You can also hear broadcaster Jacques Peretti and his mum Alina talk about how she survived Auschwitz on the Bunker podcast here, and it was incredible to hear her talk about those memories especially as she suffers from dementia leaving her short-term memory inaccessible.
Alina survived World War Two in Poland, Siberia, and finally, Auschwitz. Jacques and Alina's book Little Bird of Auschwitz details how Alina understood the Holocaust as a child; and how the investigative journalist learned more about the woman who would never let him call her "Mum".
"I wasn't brave enough to write this book myself, but my son gave me the opportunity." – Alina Peretti