The Bunker Daily podcast covers politics, society and more – I've really enjoyed presenting these and speaking in depth to people about themes ranging from the NHS, to the BBC, to women erased from history to disaster planners. The latest episode I presented is about the Freemasons – illuminati or drinking club? – and you can listen here.
If you want to hear about spies (spies!) with author Ava Glass, it's here. And how the rich dodge tax here.

Reasonable doubt: How society got its rules wrong with Kirsty Sedgman is here. The pressures the NHS was facing last winter and what it really means for the health service to be "in crisis" is here. And… writer and firebrand Kate Mosse is fascinating on the women written out of history – you can hear that again here.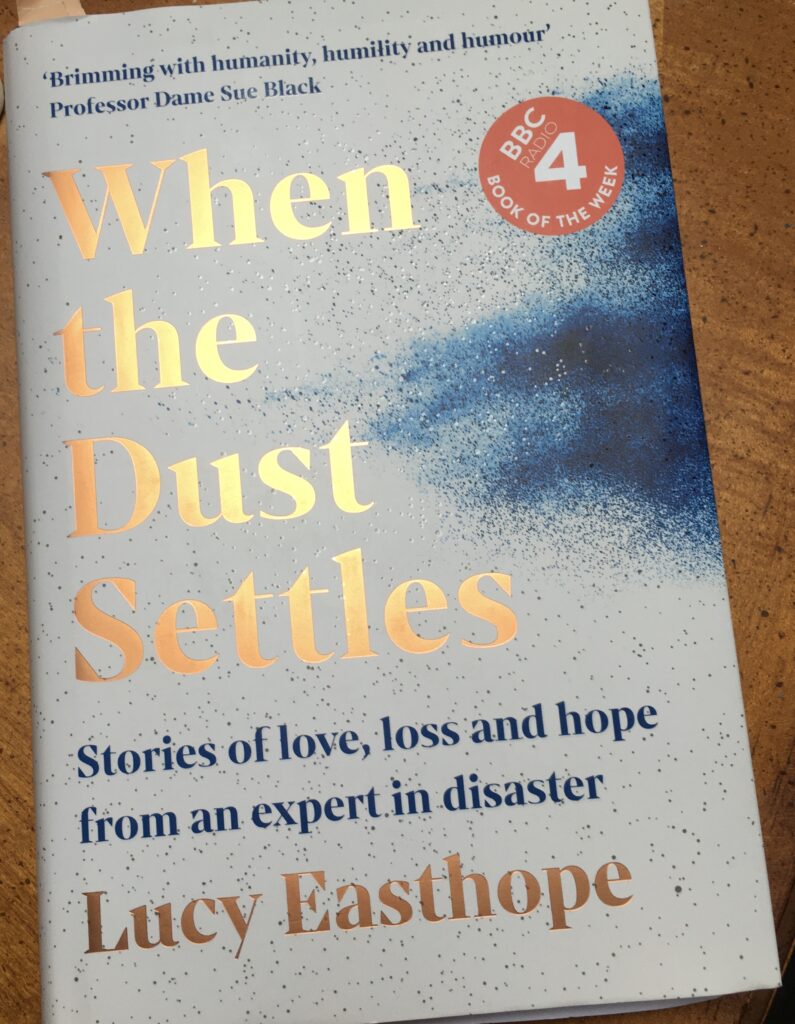 Lucy Easthope has written a fantastic memoir, When the Dust Settles: Stories of Love, Loss and Hope from an Expert in Disaster. Lucy has been first at the scene of countless major crises over the last twenty years – listen here.
---
You can also hear broadcaster Jacques Peretti and his mum Alina talk about how she survived Auschwitz on the Bunker podcast here, and it was incredible to hear her talk about those memories especially as she suffers from dementia leaving her short-term memory inaccessible.
Alina survived World War Two in Poland, Siberia, and finally, Auschwitz. Jacques and Alina's book Little Bird of Auschwitz details how Alina understood the Holocaust as a child; and how the investigative journalist learned more about the woman who would never let him call her "Mum".
"I wasn't brave enough to write this book myself, but my son gave me the opportunity." – Alina Peretti