Siân Pattenden is an author, artist and illustrator.
She got a job at Smash Hits magazine at 18, after writing fanzines with Nicky Fijalkowska, and interviewed pop stars. She has been a major feature writer for magazines and newspapers including the Face, the Guardian, Word, Select & NME – and has been on telly and radio talking about pop music – including the BBC R4 Today programme, Channel 4, BBC2 and BBC4. She has taught arts and music writing at the London School of Journalism, children's fiction workshops for Chelsea Young Writers and spoken on panels about music and youth culture. She regularly hosts events at places such as BFI Southbank, Rock n Roll bookclub E17 and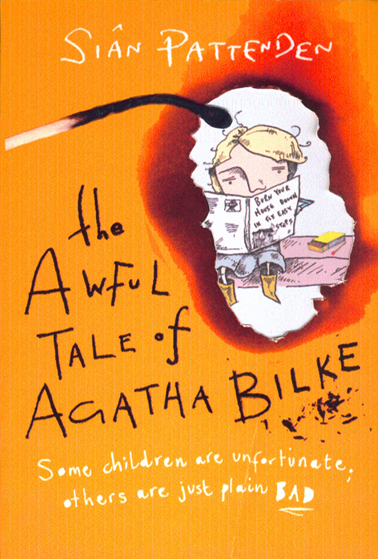 Siân has written six children's books. The first, The Awful Tale of Agatha Bilke, was published by Short Books in 2006, Children's Book of the Week in the Sunday Times and short-listed for lots of book awards. The latest series, The Peppers and the International Magic Guys (HarperCollins), was selected for inclusion in the Richard and Judy Book Club 2013 and was short-listed for the Surrey Libraries Children's Book award 2014.
As an illustrator she has drawn the playing cards for 'Unhappy Families'; the artwork for the Agatha Bilke series, the North London Arts Map & Kentishtowner Cultural Map – plus Neil Strauss' Everyone Loves You When You're Dead rock anthology. Siân won the Victoria and Albert Museum Inspired by Award for artwork in 2005.
She has created artwork for Art Brut; and artwork, photography and videos for Luke Haines. She has exhibited her children's artwork in London at the Half Moon Theatre, the Hastings Electric Cinema and the One Gallery in Crouch End. She and artist Pandora Vaughan also run a pop up art shop in London called Grrrr! Siân's fine art site and shop is Raw Art.
Siân is still alive and lives in North London. She co-presents the weekly Culture Bunker podcast and is procrastinating about writing another book.
FACTS:
* Siân appeared in some TV dramas as a child, including Doctor Who, playing Young Tegan (wearing a wig). Click here for an article about "Ten of the best Doctor Who walk-on parts".
* She wrote a play at 16 which went to Edinburgh; she was the fringe's youngest playwright ever.
* Here is a film made by the Tate a few years ago with Siân speaking about her favourite artist Stanley Spencer and the giant painting Resurrection, Cookham.