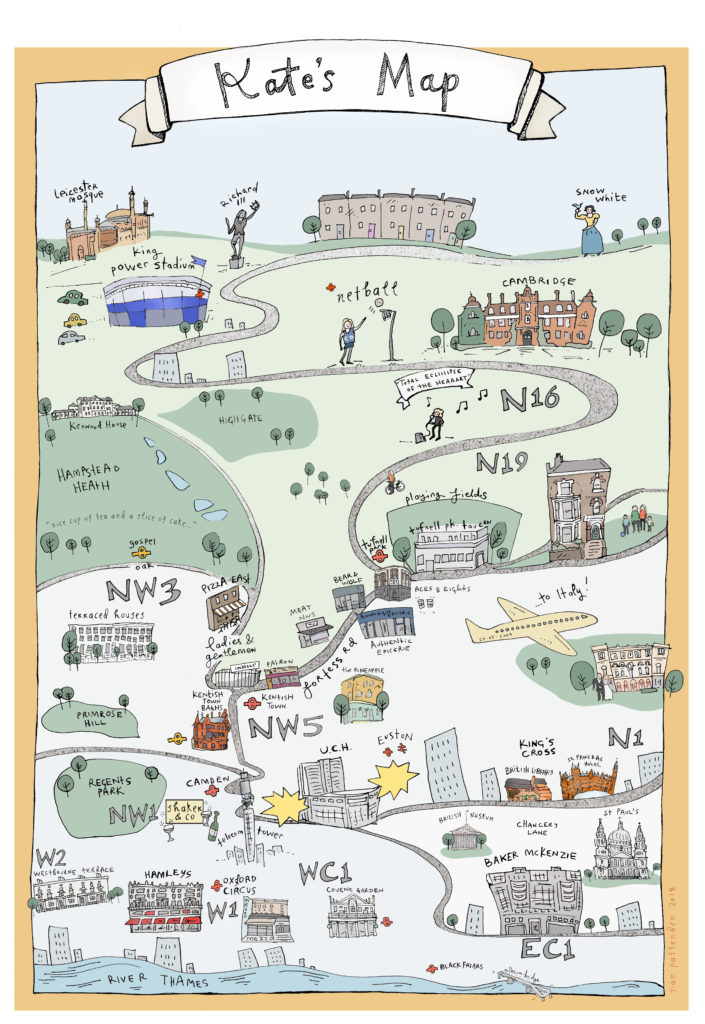 It started with the North London Arts map for Enfield, Barnet and Haringey boroughs. The Kentish Town map was featured in the Kentishtowner and more have followed including maps for Soho Create, APL media, Just for Kids law and others.
You can purchase maps at Raw Art or contact me about commissions. Off the peg map prices start from £40. Commission prices from £300 for a unique artwork, printed on archival paper. There's now a website all about it.
I also take part in map workshops, at schools and museums. I was asked to do a couple of workshops at Bruce Castle in Tottenham, where we started to create a "local" map telling our individual stories. The workshop was inspired by the 1619 Tottenham map on display, which has the location upside down… but is maybe all the more beautiful for it. Maps are powerful ways to tell stories visually, especially from voices that aren't always heard. They are rooted in personal history and community.
Some map images are in the gallery below.
[Best_Wordpress_Gallery id="22″ gal_title="Maps"]